Posted by
Cat Baker
on
Thursday Apr 7, 2011
Under
PRODUCTS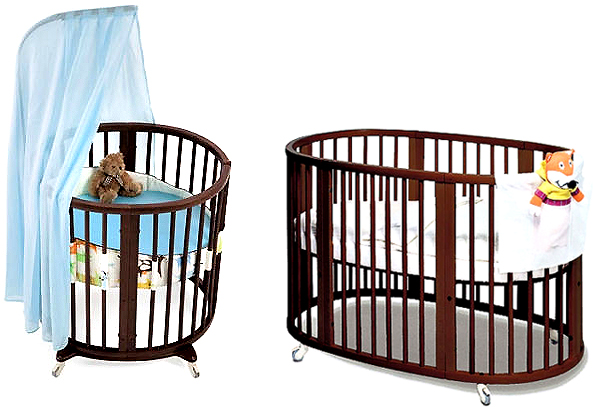 Having a baby??? One of the "Rites of Passage", in my book, is choosing a sleeping berth for the new addition to the family.
During my crib search, I had NO idea what to look for…There were choices at every turn, non – convertible, portable, convertible, etc. My first thought??? I don't want to spend a fortune, after all, it'll be no time before they're bouncing in a twin bed…Right???
Well, after scouring the most popular sites (Target/ Macy's/ Walmart/ Toys 'R Us/ Pottery Barn, etc.), I compiled a list of brands and styles that piqued my interest. Then, I came across the Stokke brand…
The Stokke Sleepi is four beds in one. Yes, there are other conversion beds, but the Sleepi begins as a cylindrical shape (AKA the "Mini"), which caught and held my attention, then converts to an oblong bed. The crib grows with the child from newborn to 10 years of age…FABULOUS!!!
No, it's not considered a bargain by any means, but when the shelf life is compared to other convertible beds, to me, it's worth the price!!!