Posted by
Cat Baker
on
Tuesday Nov 1, 2011
Under
FASHION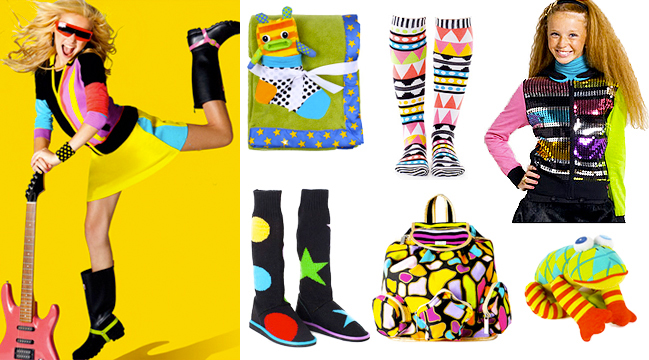 "LITTLE MISS MATCHED"…The name says it all!!!
I stumbled upon this collection while researching product for an editorial gig and was pleasantly surprised at how wonderful the collection was…Be warned…it's not straight laced and tied in a bow, but if you like to put a bit of splash in your daughter's wardrobe, this is the place.
What's the number on the eclecticism scale??? I'll put it this way, it's like Nikki Knits with 10 shots of espresso or Oilily with a twist of restraint…Yes, full of energy, vibrant color and an array of pattern.
The premise??? The socks come in sets of three (3), in which, all fall into the same category, whether pattern or color, but they are all different, (i.e., mismatched). Cute right???
Except for unisex blankets and toddler bedding the site is strictly for the "Little Miss"…From newborns to toddlers and teens, the brand covers the gamut beginning at the most adorable onesies or every length of sock created, to full outfits, handbags and accessories.
Most, importantly, for the mom's of the world who want to get a bit "ZANY"…There are adult sizes in socks, flip flops and jammies to fill that void…LOVE!!!