Posted by
Cat Baker
on
Sunday Apr 17, 2011
Under
PRODUCTS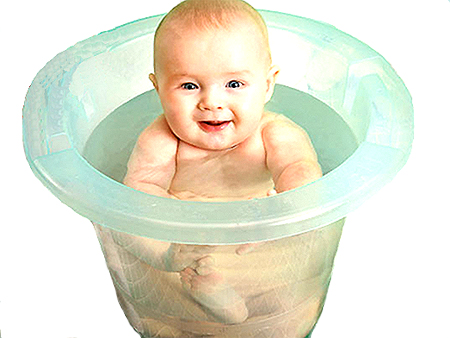 A spa for your new baby??? I'd say… This European "SPA" bathtub is obviously different from all the rest. Yes, as always, I researched and read so many reviews of the lie back tubs and how baby's were uncomfortable and cried throughout their bath time.
Well, when I came across the Spa Baby, I was immediately intrigued and decided this was the best choice for my little one.
True, it looks like a plastic bucket…But, the upright position is said to remind babies of their fetal position while in the womb. The water stays warm and the baby is comfortable.
Expecting my son to scream and cry as soon as his toes touched the surface, I was elated when the only thing he expressed was joy and laughter. From the very beginning, my son LOVED the Spa Baby. During the 8 to 9 months of use, he never cried or complained.
Durable and eco – friendly, it was the perfect beginning to his introduction to bath time.
I HIGHLY recommend this product. It served us well.