Posted by
Cat Baker
on
Friday Nov 11, 2011
Under
EDUCATION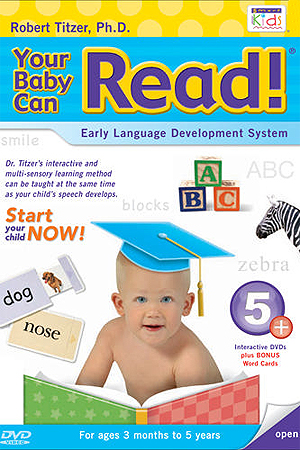 Yes…They can!!! I purchased this program after seeing the commercial late one night, thinking that if nothing else, the colors, songs and movement would be good for my 3 month old son.
Well, I had NO idea that the program would really work!!! By the time he reached 10 months old, he was pointing to the body part that he read on the flashcards. From that point, I began to implement other programs. By 14 months, he was bringing me books and reading.
He is now 2 years old and my family and friends are AMAZED that he knows his numbers (in English & Spanish), his alphabet, his shapes…No, not just the basic shapes, we're talking trapezoid…rhombus…and the one that gets me EVERY time…QUADRILATERAL.
I'm a believer!!!