Posted by
Cat Baker
on
Sunday Jul 3, 2011
Under
EDUCATION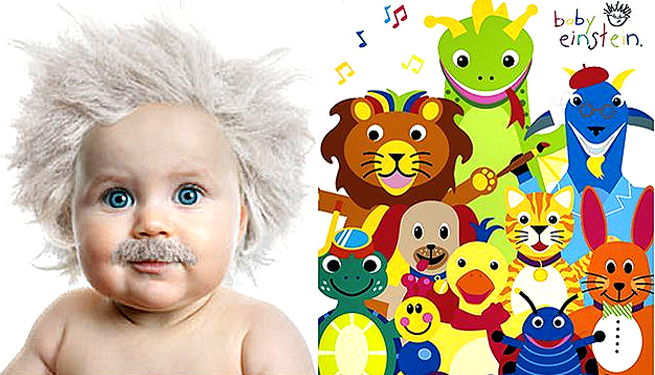 I believe all parents think their child is a "Little Einstein" and they can brush up on their IQ with plenty of practice with the Baby Einstein collection.
The product list includes DVD's that cover colors and sounds to classical music and sign language or even shapes, art and words. I began these lessons with Xander at 2 months, simply because the music for each DVD was soothing and calming. Not to mention, he paid attention and began applying the sign language by 3 – 1/2 months, which I found astonishing….
Yes…My son IS a genius!!!