Posted by
Cat Baker
on
Thursday Jul 7, 2011
Under
RECIPES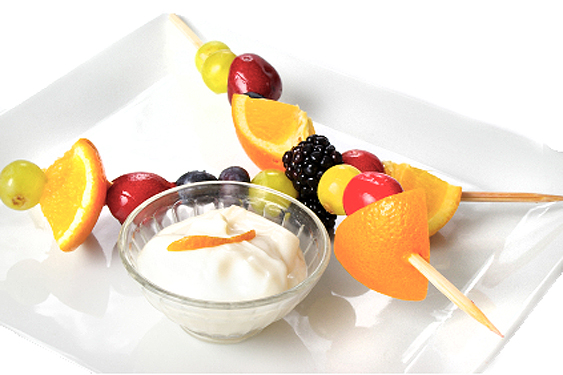 Since we've been experiencing hot summer days for the past week, my goal was to find fun and easy snacks to make without any cooking, fuss or an overabundance of cleanup.
This recipe is fresh, simple and most importantly, healthy!!!
FRUIT KABOBS:
Yogurt or Cottage Cheese
Fruit (Oranges/ Grapes/ Apples/ Cherries/ Peaches/ Blueberries/ Kiwi/ Watermelon, etc.)
Skewers
Bowls
Choose your favorite fruits and thoroughly clean. Cut any fruits (oranges/ kiwi/ apples, etc.) into quarters (depending on the size). When you're ready to create the kabob, use skewers to pierce and layer the fruit to finish the preparation of the snack. Place yogurt or cottage cheese in small bowls for dipping.  ENJOY!!!