Posted by
Cat Baker
on
Monday Nov 7, 2011
Under
PRODUCTS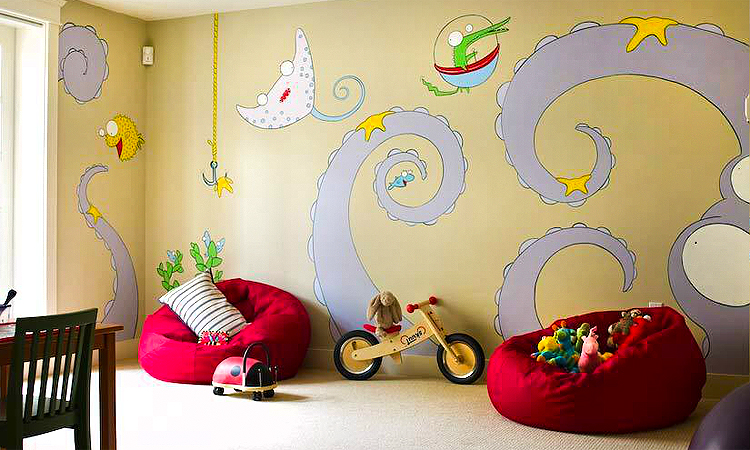 Being parents, we believe that, as hipsters, we're "In The Know" of the new child activity, product or French immersion "Yoga" class that everyone just HAS to be on the list for…But, this artistic treasure is one that scuttled under my radar.
Lisa Williams, a graphic designer by trade and artistic genius by profession, has fermented her skills and brewed the perfect concoction of function meets fantasy. Through paint, color and imagination, her creations will stimulate your little one's growing mind and add a phantasmal quality to even the most mundane bed or play room.
With designs running the gamut between, pigs and penguins, barracudas and butterflies or even starfish and stingrays, your wall will inevitably be her masterpiece. Commissioned for both murals and framed art hung to your specifications, her portfolio envelopes the U.S. from New York to California. Catch the new twist on "Wall ART".