Posted by
Cat Baker
on
Friday Oct 7, 2011
Under
FASHION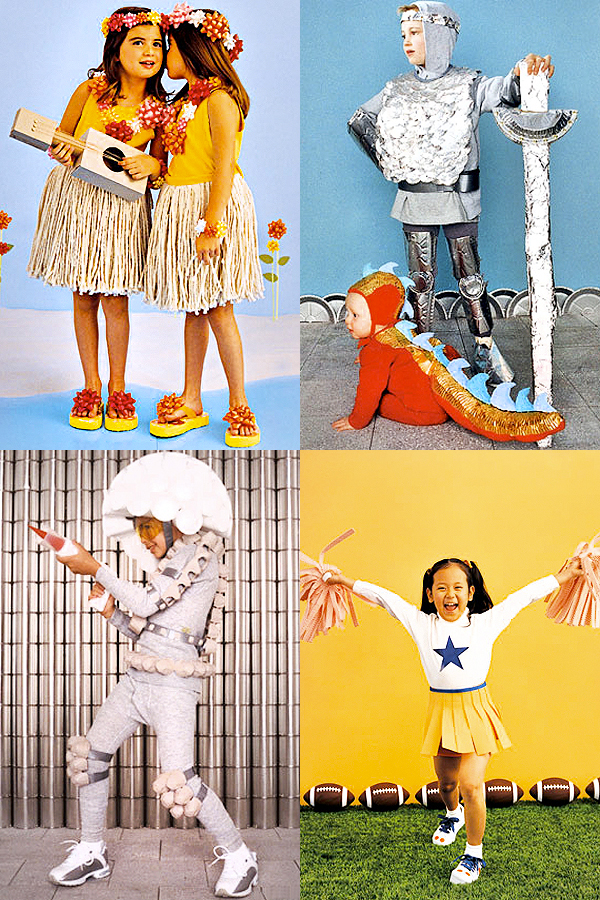 It's that time of year again…HALLOWEEN!!! Last year, when Xander was 1 – 1/2, we didn't even discuss the "holiday", but today, out of the blue, my husband asked what my ideas were for Xander's costume…Truthfully, it hadn't even crossed my mind. Now, as if I need another task added to my list, I have to mull over this little project. Ahhhh!!! Wonderful.
Nevertheless, I began researching cute but cool looking ensembles. The manufactured costumes are overloaded with choices, superheroes/ firefighters/ adorable cartoon characters/ policeman, etc., I'm absolutely stumped. Then I stumbled upon some DIY costumes that are unique, economical and cute. PERFECT!!!
Leave it to Martha Stewart and her team to create some of the coolest costumes with basic, around the house items. From plastic bags and sponges to rubber bands and egg cartons, It may take some time and energy to create, but it looks well worth it!!!
I'm still not sure what he'll be wearing, but when I decide on Xander's ensemble, I'll post the winning costume.