Posted by
Cat Baker
on
Sunday Apr 3, 2011
Under
FASHION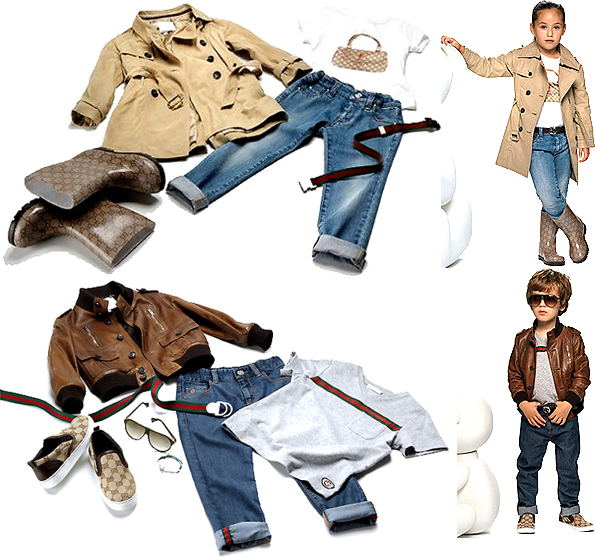 It was bound to happen, after all, we've been admiring the cute accessories and were patiently waiting…Well, it's finally arrived,  the GUCCI children's collection!!!
With the inclusion of bomber jackets, trench coats, frilly frocks, toddler tees, jazzy jeans, shoes and accessories, your toddler will win the best dressed on the school playground…Don't fret…They wouldn't DARE play!!!

The best part??? Proceeds from the collection benefit UNICEF's Schools for Africa, which aid in education for children in the territories of Malawi and Mozambique.
A premiere idea from Gucci's creative director Frida Giannini and actress Jennifer Lopez, FABULOSO!!!.